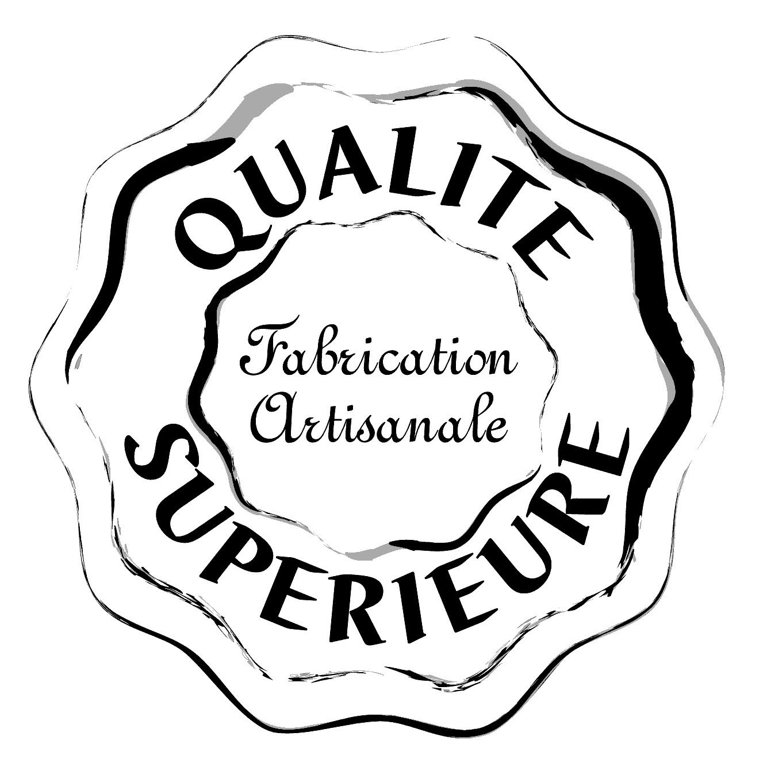 Swiss Quality and artisanal manufacture.
They have captured the scents and flavours of a lush landscape and chosen the Simplon Pass region in Valais as the perfect place to produce and mature Molinari Sempione. The quality and selection of the pork are subject to the strictest criteria and the meat used is purely of Swiss origin.
All products are 100% natural food products. Molinari Sempione ham is delicious and natural. The only ingredients are pork from certified farms in Switzerland, salted with pure sea salt. Without additives. The other products also contain additional local herbs and spices.
The pigs are born and reared in Switzerland. The breeds used are the Large White and Duroc. They are fed on corn, barley and whey produced at farms in the surrounding region.
Products from Molinari Sempione are their salami, coppa and the Italian-style bacon, pancetta.
Molinari Sempione has particularly excelled in the production of its ham. Thanks to its colour, tenderness, flavour and especially its low fat content, it is regarded as one of the best hams in Switzerland .

And we must not forget the cool, dry Alpine air together with the huge amount of patience and love that goes into making Molinari Sempione products, resulting in something that is quite unique and has a truly distinctive flavour.
The various steps in the production of Molinari Sempione Ham
Molinari Sempione ham is a natural speciality ham, the blend of flavours and aromas combined with a wide variety of nutrients and vitamins that makes Molinari Sempione ham so unique.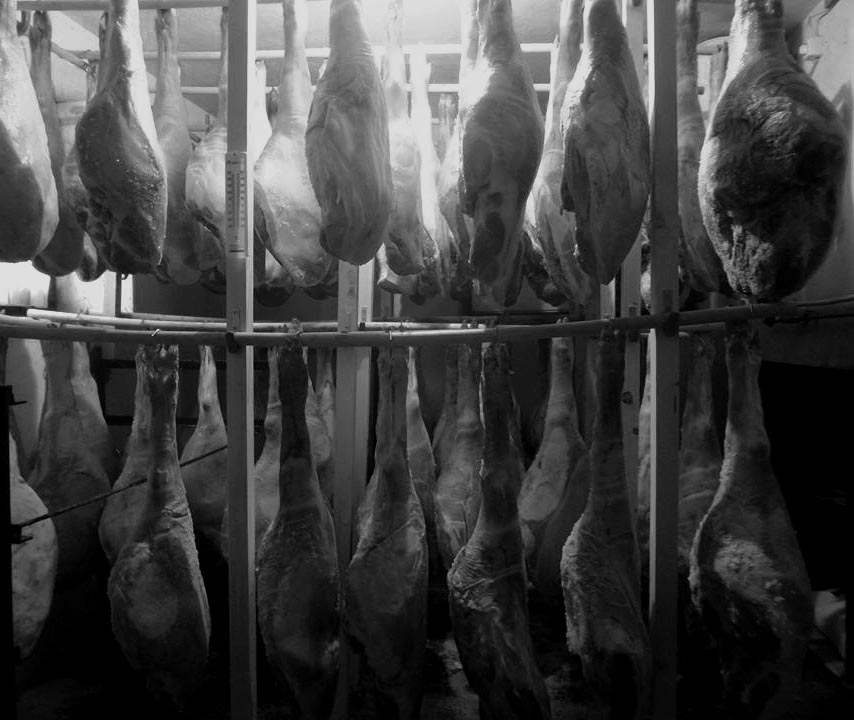 Molinari Sempione ham is a natural speciality ham
One of Molinari Sempione's production criteria is to preserve the mild flavour of the ham. To achieve this goal, the company closely follows the traditional recipe, which has been passed down from one generation to the next. Molinari Sempione ham needs to pass through every stage of production successfully to ensure the unique flavour, colour, tenderness and distinctive aroma are preserved in the final product.
One of the essential requirements for the production of Molinari Sempione ham is that the entire process takes place in a specific region, the south side of the Simplon Pass.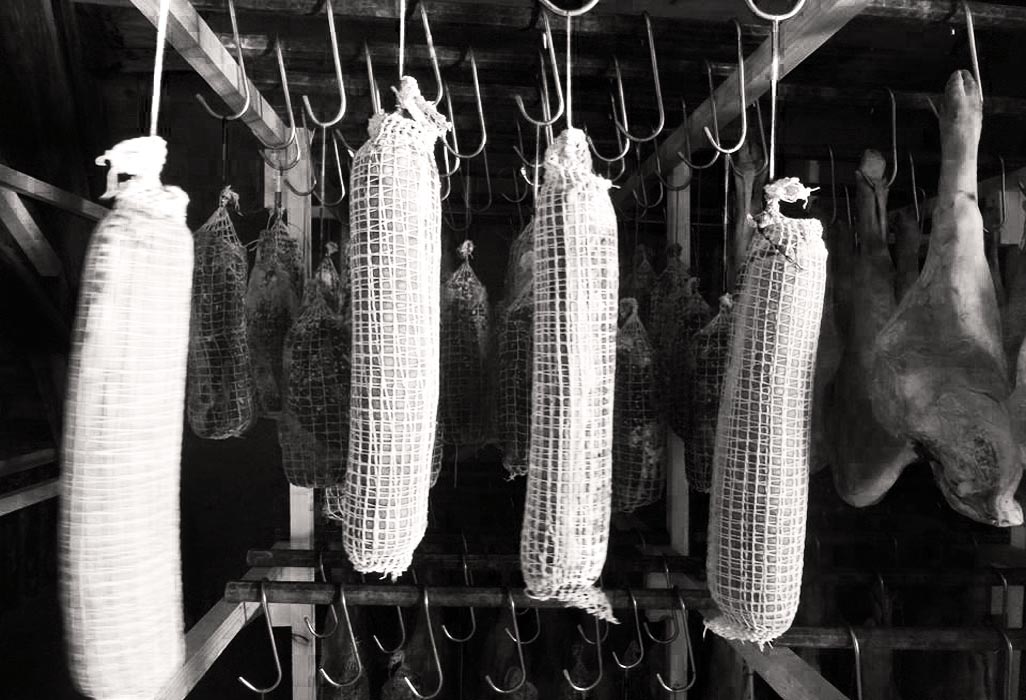 Furthermore, Molinari Sempione ham is a natural speciality ham, without preservatives or additives. It is the blend of flavours and aromas.
The air of the surrounding 4,000 metre peaks on the south side of the Simplon Pass is cool and fresh.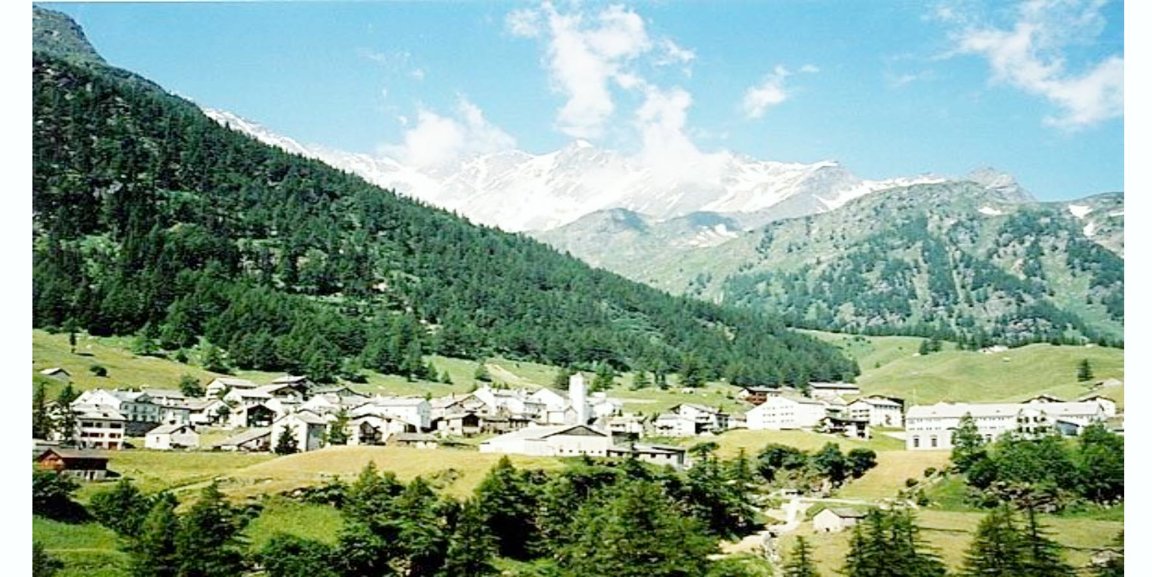 The gentle breezes ruffle the Alpine herbs and sweep through the forests of larch and pine trees in the region where Molinari Sempione's production site is based.